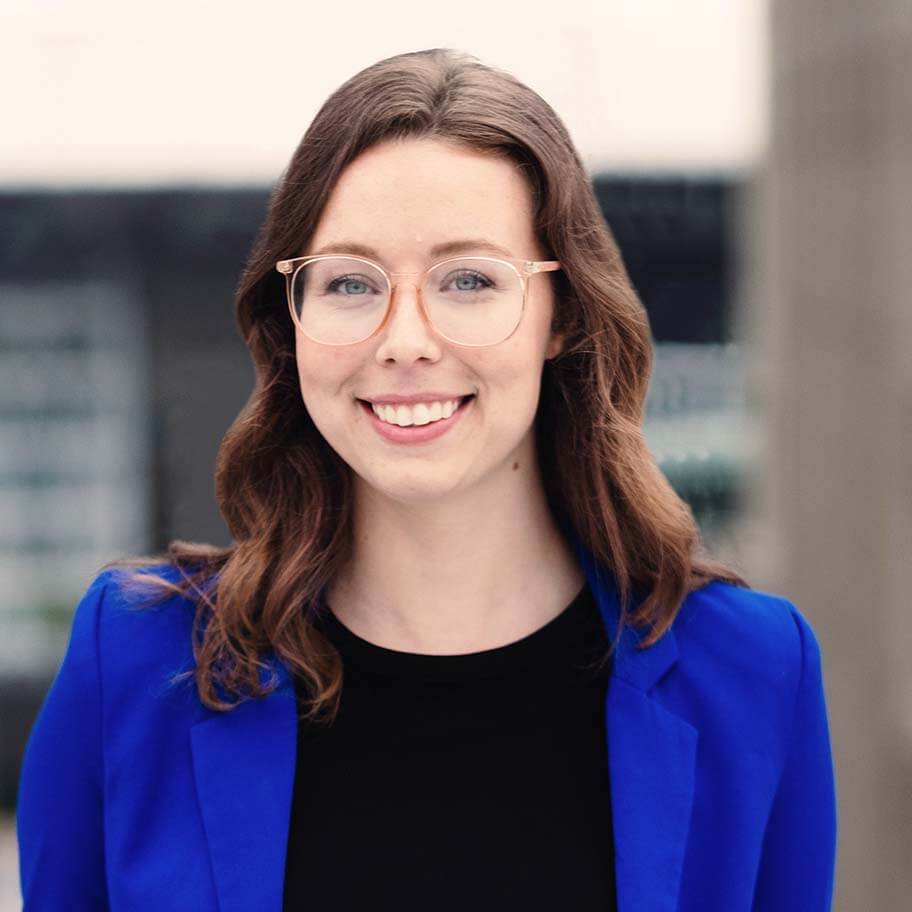 Jessie Tyson
Visual Designer
As a member of our design team, Jessie contributes to branding, social media graphics, role model and competitor research, and photo/video shoots. Her eye for composition and color helps us forge unique brands and develop brand applications that are fresh, relevant, and engaging.
Jessie loves to think outside the box, has a unique approach to color and visual theory and pushes boundaries when she can. (Which might explain why she wanted to be a butterfly as a kid!) 
Originally hailing from Cumming, Georgia, Jessie is inspired by nature (fun fact: she can identify any houseplant in the Central Florida region!), fueled by iced coffee or biscuits and gravy.
Fur mom to Luna, her husky
Favorite movies: Beetlejuice, Sahara, Grown Ups
Favorite city: La tour de Peliz, Switzerland
Favorite bygone era: The Georgian Era - for the fashion!