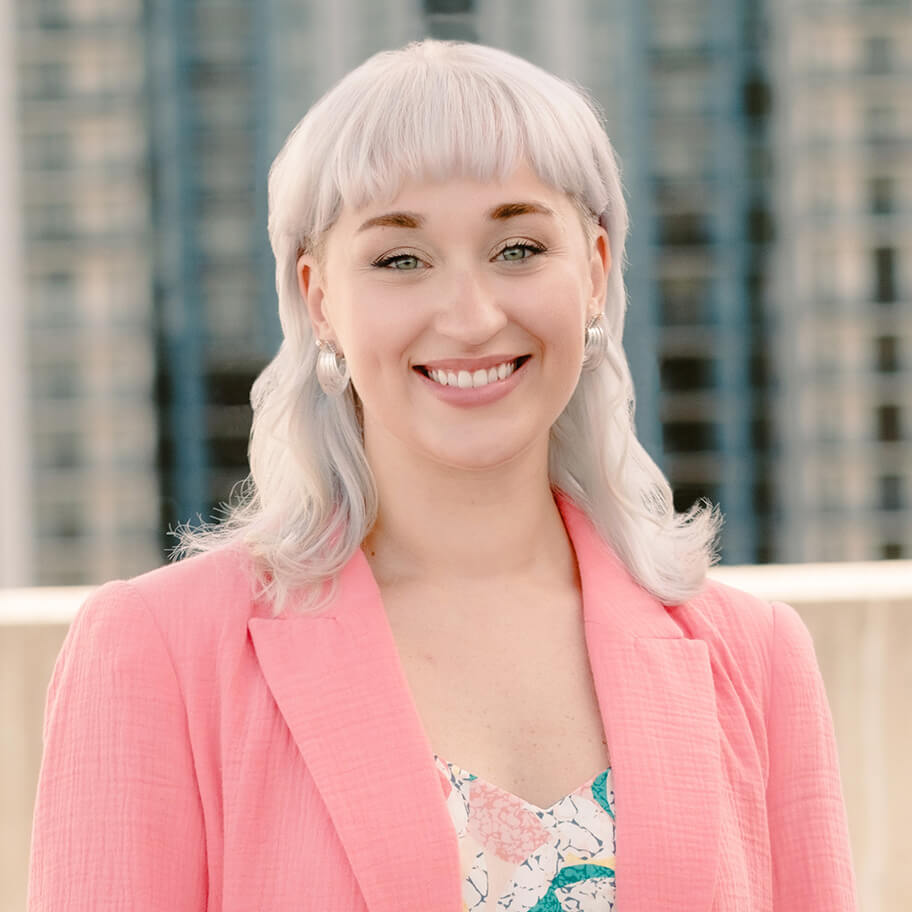 Mackenzi Flannery
Web Project Manager
If you have ever had the good fortune to work with someone who is both highly organized and incredibly creative, you'll understand why we think our Website Project Manager, Mackenzi Flannery, was a lucky find. Mackenzi's laser-like focus for project management make her an asset for our clients and her refreshing free spirited attitude has endeared to her our team.
She remembers learning about HTML and building her very first website at age 10. Years later, her passion for technology and the creative arts led her to pursue a bachelor's degree in Human Computer Interaction and a minor in Theatre from The Ohio State University.
During her free time, Mackenzi enjoys 3D modeling, cooking, playing chill video games, and reading. She also enjoys snuggling with her fiancé and three kitties and draws inspiration from traveling to new places. If she had a time machine, she'd probably go back to the sixties or seventies "for the music!"
Learn more about Mackenzi
Fur mama to KC (aka Kitty Cow), Howard, and Frankie!
Favorite superheroes: Mermaid Man & Barnacle Boy
Happiest when she's in a blanket cocoon with a full cup of coffee
Most likely listening to Stevie Nicks... right now